I knew it wasn't something I should be doing. But I didn't know how to stop it.

When I was 12, I remember seeing a video in elementary school about microscopic living things. There was a segment about tiny mites that live in eyebrows and eyelashes. It grossed me out beyond belief and brought attention to this area for me. I started pulling at my bushy eyebrows and went from beautiful, thick, long lashes to nothing.

The act of pulling was in a weird trough between pain and pleasure — pulling felt good, though there was a little physical pain sometimes. The resulting baldness always felt bad. But I want to caution against using the term self-harm. Psychologists do not consider engaging in these behaviours to be self-harm. (http://www.bfrb.org/learn-about-bfrbs/tools-a-info-for/for-teens-youngadults/teen-faq#a15)

Looking back, I think I had a predisposition to trich. As a child, I used to twirl my hair a lot — a common precursor. I believe the hormonal change at puberty, along with the stress of my father's sickness (he had leukemia) triggered the onset of my hair pulling.

And I was always pulling. I didn't ever mind that I was in public. I figured most people weren't paying attention to me anyway. People didn't really notice that my lashes were missing — it's such a subtle facial feature. Even though I could tell people sensed something was "off," they could not pinpoint what or why. Friends noticed the less bushy eyebrows, but I would use an eye pencil to fill in. I remember sneaking away to the bathroom in college to apply makeup.

I didn't share this secret because I felt ashamed for doing this to myself. There was already so much going on in life between school and my dad, it felt insignificant at the time. I didn't want anyone to worry. I lacked self-confidence so I would often picture people reacting negatively (if they found out) — jeers, sneers, pointing, laughing. I thought my friends wouldn't want to be friends anymore and would consider me to be very weird.

For the better part of my teenage and adult years, I felt ugly and guilty. But I put up a good façade, even getting compliments for my make-up. The trich peaked after a breakup, which sent me into a depressive spiral. Around the same time, I had also gotten Lasik eye surgery, so I no longer had eyeglasses serving as a barrier. It was a free fall of pulling. It was then that I finally Googled hair pulling and found out it was a disorder, with a name, and that I wasn't alone. I still remember that day – sitting at my desk in a group area at the office. No one else was in and I was crying hard.

Unfortunately, the "newness" of the disorder means there has not been enough research to truly understand its causes. One therapist-friend, Dr. Christy Garner, later explained the concept of epigenetics. She described how we all have the gene, it is just a matter of "how turned up the volume is" on the gene. She said, hormones, brain chemistry, the environment can all alter the gene "volume."

I was really good at hiding trich. My husband, Sameer, whom I met in 2006 and married in 2010, found out about it in 2013. He only found out because one morning, I just didn't get my make-up on in time. He was very supportive. He started noticing more when I was doing it. For example, if we were on the couch watching television and I started pulling, he would gently take my hand. He never made me feel like trichotillomania made me less of a person.

It was also after Sameer found out, that he encouraged me to go to therapy. I found therapy to be very helpful in working through many of the "traumas" in my life. It made me realise that everyone should have access to mental health care, not just physical health care. I saw my doctor, on and off, from January 2014 through December 2015.

Sameer finding out also allowed me to open up about the disorder. I once said to him, "I wish I just had something that notified me." We are both love gadgets, so we knew it was technically feasible. This is how the Keen by HabitAware was conceived. The idea hinged on the fact that the hand was in the area of the pulling (or other BFRB). The goal is to catch a user before they pull or pick by shifting the conversation in their head away from "pull, pull, pull" to "oh, my hands aren't where I want them to be…let me grab my squeezy ball".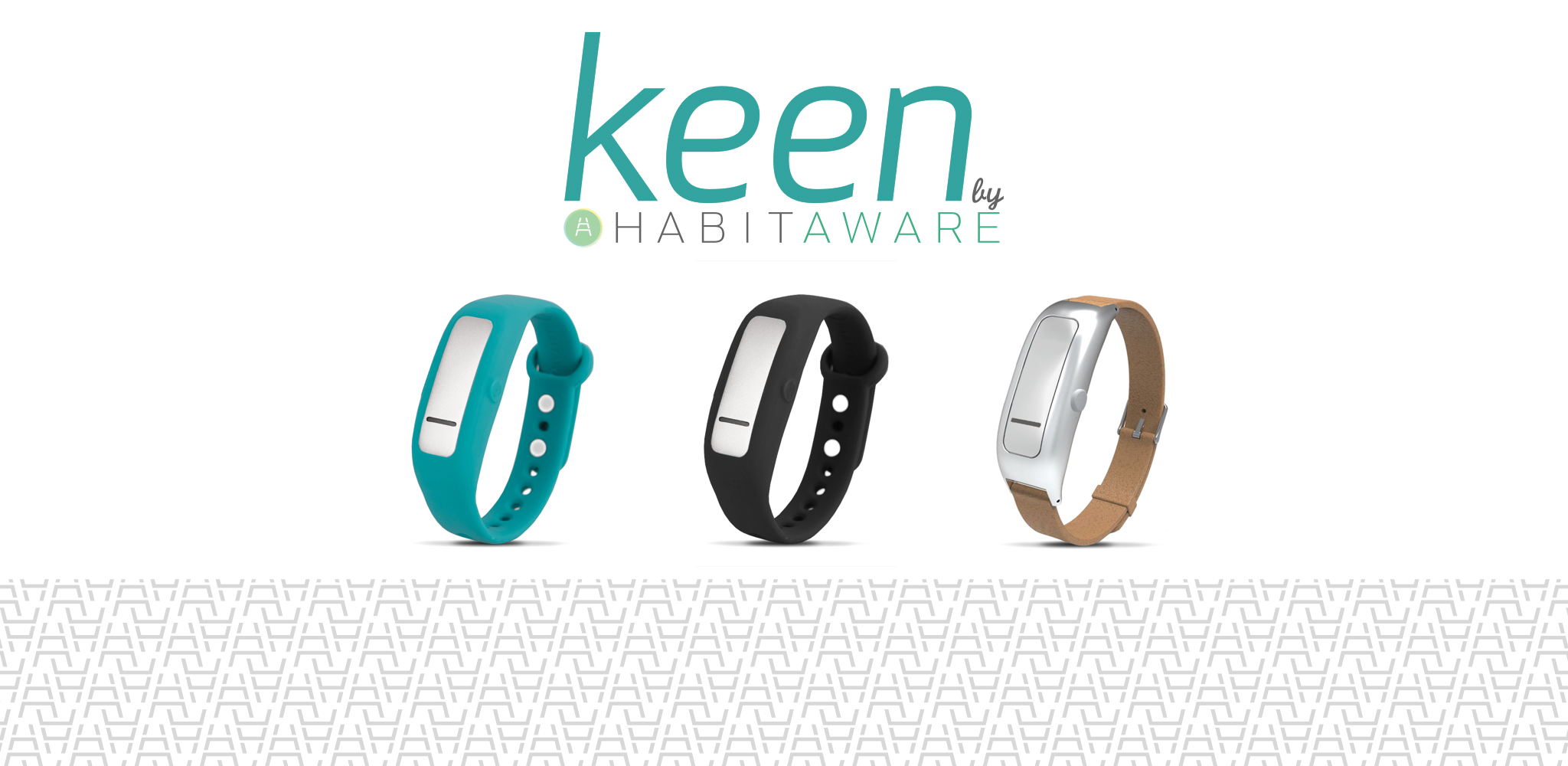 We knew from the beginning that a smart bracelet would make the most sense but we first tested with "low fidelity" ideas. One prototype we made was a slap bracelet with bells on it paired with a chunky blinged out bracelet. Another prototype used magnets. It took about 2.5 years of R&D, testing and development to bring Keen to market. We began shipping in March 2017 and have been blown away by the positive response.

Incidentally, I had another peak of pulling during maternity leave after my first son was born. Here again, I think hormones coupled with the stress of being a new parent and the boredom of being home alone with a sleeping baby and no work to do triggered the pulling. I didn't relapse after the birth of my second child just about a month ago! I think this is because of Keen, as well as knowing a little more about what to expect as a parent and not really having time to be bored as I continue to work on Keen/HabitAware from home.

I have now put trichotillomania completely behind me. That is not to say that I don't have urges, nor is it to say that I have stopped pulling. What it means is that trichotillomania no longer has a hold on me. In using Keen I have tremendously heightened my awareness of my urges and pulling. I pull every now and again but if I do, I do not beat myself up over it. I am not of the "pull free" mindset. Those that strive to be "pull free" have an all-or-nothing mentality about their pulling. I believe, after seeing it happen time and again in closed facebook groups, that leaving no room for error can be devastating. It causes a vicious cycle of stress and anxiety. So I allow myself that leeway to be human and make mistakes now and again.

Somewhere along this journey, I've developed a stronger sense of faith. My advice to anyone suffering from a BFRB is simply this: be brave and share and open up about having this disorder. As one friend put it, "the world did not end" when she took her hat off in public for the first time! It is only with your voice that we will be able to lift the stigma. You don't have to be suffering. You have a choice to take control of this disorder, rather than letting it control you. That choice lies in a willingness to change and awareness.